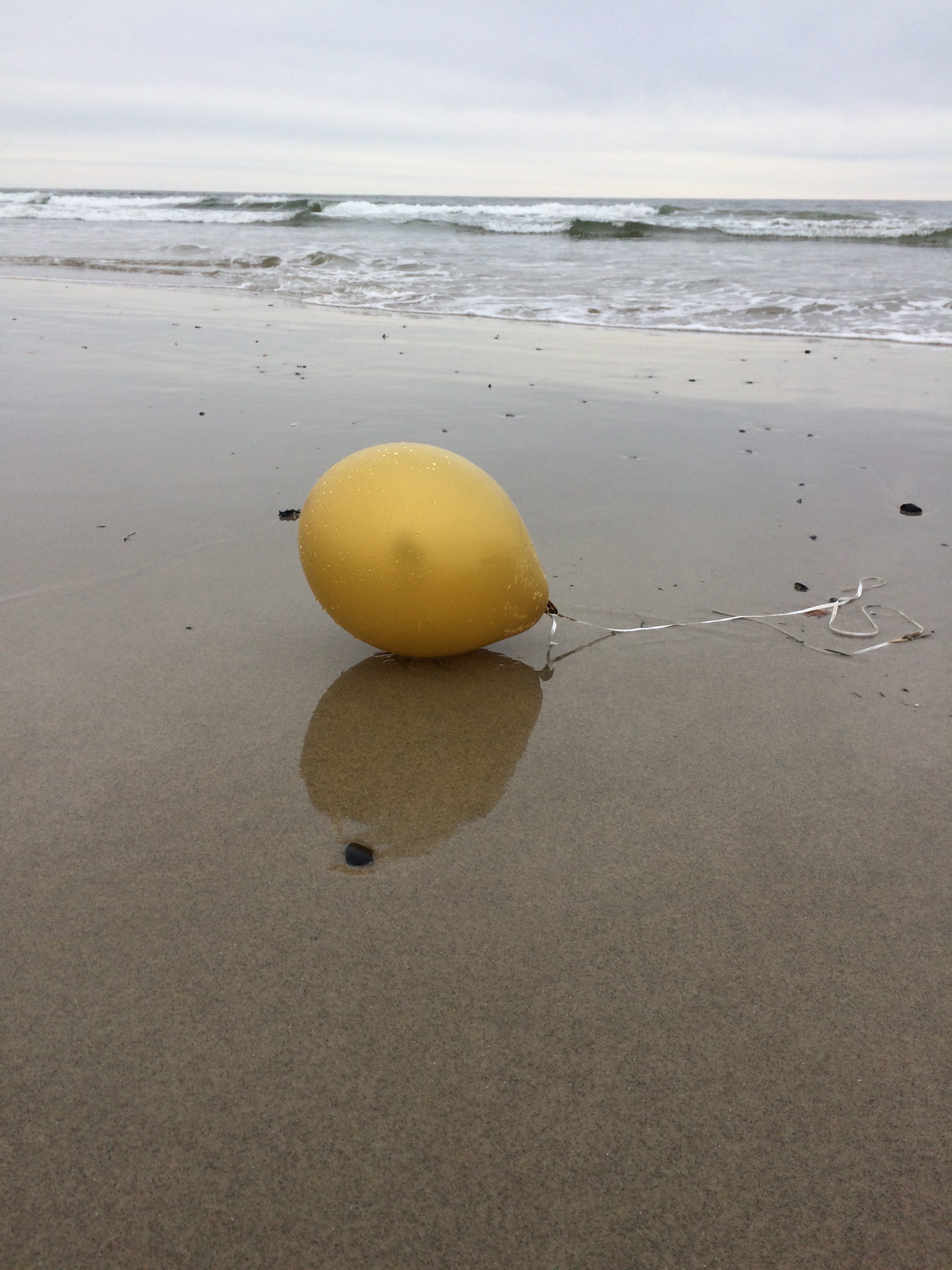 06.29.20
New Bill Introduced - Banning Intentional Release of Mass Balloons and Tethered Balloons Left Unattended
By Danielle Plá
Balloons continue to be a major source of ocean and beach pollution and pose a real threat to wildlife.
Surfrider Foundation South Jersey and its supporters have successfully encouraged many municipalities to pass local legislation to stop mass balloon releases. The municipalities include:
Atlantic City
Brigantine
Cape May City
Egg Harbor City
Longport
Margate
North Wildwood
Sea Isle City
Somers Point
Upper Township
Ventnor
Stone Harbor
Avalon
It's time to ban this practice at the state level. Sign on to our new action letter alert below.
NEW ACTION ALERT - NEW Statewide Bill - Balloons are litter. They get mistaken for food by marine and avian life, making them one of the most lethal forms of litter. Turtles, whales, birds and other species either ingest them or become entangled in their ribbon, causing severe injury or death from choking or entanglement.
A new statewide bill A4322 was introduced by NJ Assembly Members Eric Houghtaling (NJ-LD-11, Neptune) and Joann Downey (NJ-LD-11, Freehold) to prohibit the intentional outdoor release of inflated balloons, with offenders subject to a $1,000 fine per violation, or $2,000 for intentionally tethering a balloon outdoors and leaving it unattended. The legislation would also apply to other floating devices such as sky lanterns or aerial luminary lanterns.
We've already made so much progress here locally. Help Surfrider Foundation South Jersey & Surfrider Foundation Jersey Shore chapters stop this senseless littering of our oceans and pass legislation banning the intentional release of balloons statewide.
We ask you to contact officials in NJ to ban intentional balloon releases statewide.
How Can I Help?
Many people have never any thought to what happens to a balloon after it is released into the environment. Once the implications are understood, support for balloon bans follows. The last statewide bill stalled and therefore didn't pass. New Jersey Assembly Bill 4322 seeks to stop mass intentional balloon releases, but also contains stronger fines than the previous statewide bill, includes more forms of airborne litter and includes intentionally tethering a balloon outdoors and leaving it unattended. Let's get as many signatures as we can and get this one PASSED! Help us get to 1,000 signatures:
Please take two minutes to follow the link HERE to send a message to your elected officials - your NJ representatives and Governor Phil Murphy!
Thank you for your continued support!